Linda Silvestri receives Alumna of the Year Award
Oct. 31, 2012
As part of UNLV's Homecoming celebrations, the Alumni Association is honoring individuals who represent the ideals of higher learning and Rebel pride. The association's annual awards program recognizes alumni, faculty, students, and community leaders for their outstanding achievements and leadership at on campus and throughout the community.
School of Nursing: Linda Anne Silvestri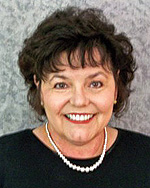 Linda Anne Silvestri, RN, '10 Ph.D. in Nursing, always wanted to be a nurse and began that journey in high school as a candy striper. She is a nurse educator and an author of numerous licensure preparation materials for nursing graduates.