Disney On Ice "Dare to Dream"
When
:
Jan. 16, 2013,

7pm

-

9pm
Show Recurring Dates

Recurring Dates:
Jan. 16, 2013, 7 pm - 9 pm
Jan. 17, 2013, 7 pm - 9 pm
Hide [x]
Campus Location:
Thomas & Mack Center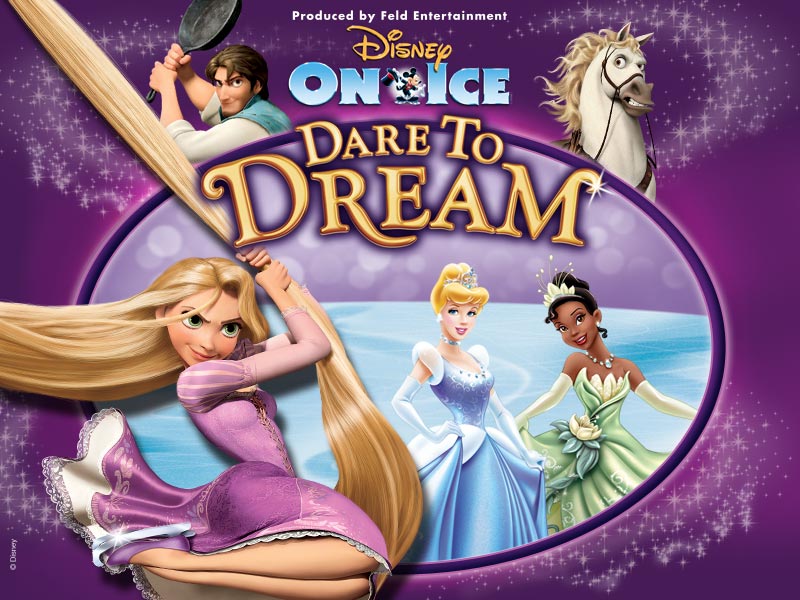 Get tangled up in the newest thrilling show to hit the ice, Disney On Ice presents "Dare to Dream".
Experience Disney's hilarious hair-raising escapade "Tangled", as Rapunzel, her unlikely companion, Flynn, and Maximus, embark on an uproarious journey that takes adventure to new lengths. Boogie to the beat of the bayou with Princess Tiana and Prince Naveen from "The Princess and the Frog", in a magical, musical journey that all begins with a fateful kiss. And fanciful dreams become reality as Cinderella meets her Prince Charming, with a glass slipper fit for an unforgettable fantasy come true.
All your favorite princesses take to the ice in a spectacular finale at the ultimate Disney Princess event of a lifetime! Experience the beauty, sparkle, and spirit when Disney On Ice presents "Dare to Dream".
Admission Information:
Ticket Prices:
Opening Night: P3-P5 - $10.00
P1 - $55.00
P2 - $40.00
P3 - $24.00
P4 - $18.00
P5 - $14.00
*Ages two (2) and older must have ticket.
To purchase tickets by phone call the Thomas & Mack ticket office at 702-739-3267 or to purchase online visit the UNLVtickets website.
More info on this event:
http://unlvtickets.com/eventInfo/spe/332/disney-on-ice/
Related Events
Related Links
Looking to get involved?
Check out student organizations at UNLV.